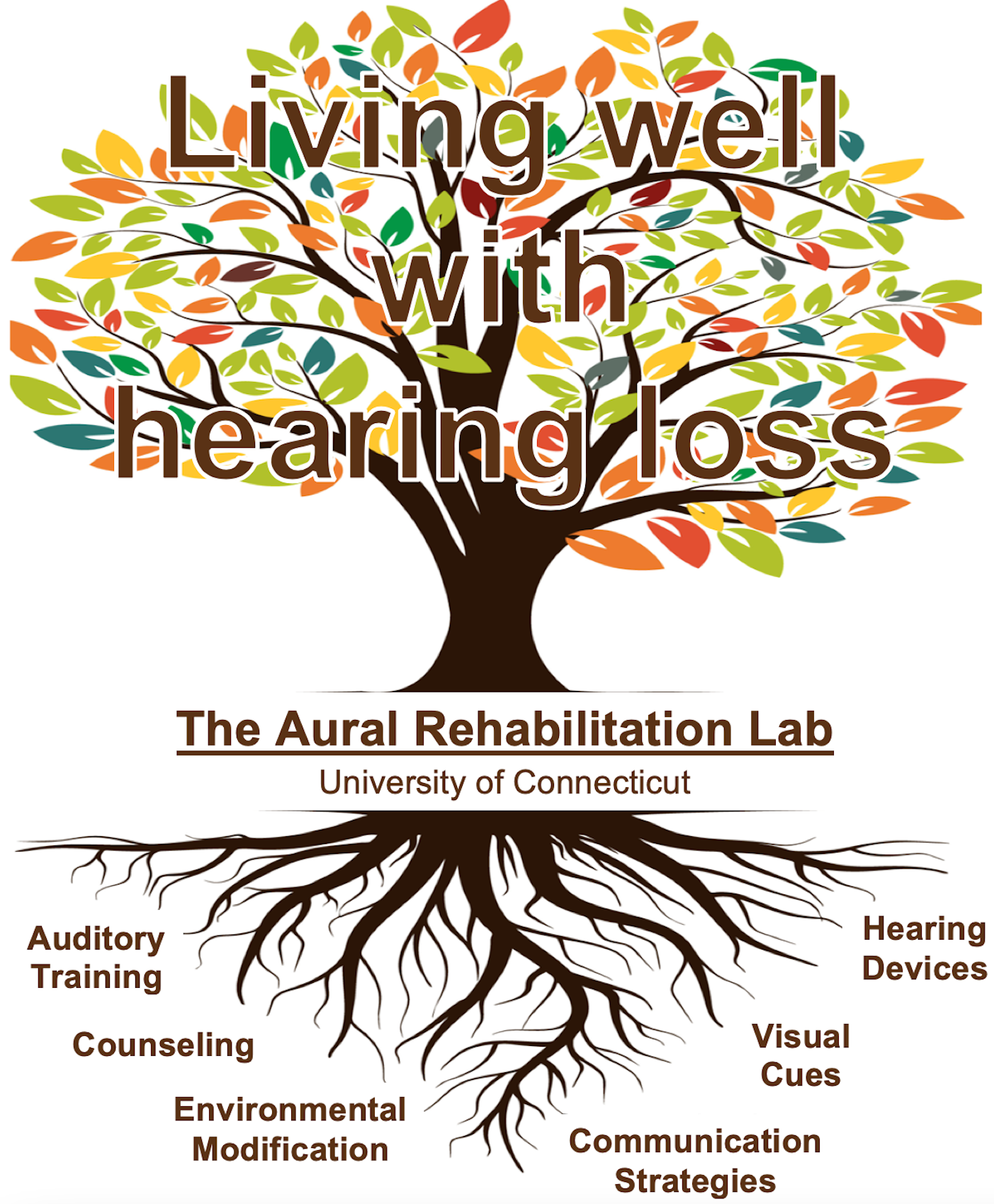 Welcome to the UConn Aural Rehab Lab
The Aural Rehabilitation Lab focuses on the patient or family-centered care (PCC) model. In PCC, hearing care teams strive to know and treat the individual through active collaboration and shared decision-making with patients and family members. We endeavor to develop individualized, comprehensive hearing healthcare plans which may include hearing devices along with community supports, educational programs, or perceptual training. The primary goal of our work is to improve individual hearing healthcare outcomes. 
See our News page for the latest lab updates.
Email:  uconnauralrehab@gmail.com
Location:
Phillips Communication Sciences Building Room 145
2 Alethia Drive U-1085
Storrs, CT 06269